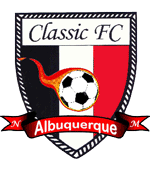 Classic FC Spring Cup XX 2015
The Classic FC invites you to participate in a dynamic tournament in the desert southwest. The Classic FC Spring Cup is regionally recognized as one of most organized and well run tournaments. We offer a chance to play with great competition from the regional soccer arena. All games will be played at the 22-field NM Youth Soccer Complex with a backdrop of the Sandia Mountains. The Classic FC Spring Cup is open to all competitive and recreational youth club teams from USYSA, FIFA, AYSO and US CLUB. The tournament will have a dual division format to accommodate all levels of play. Albuquerque is the perfect setting for a February tournament. Numerous tourist attractions and ski areas make Albuquerque and surrounding areas the perfect place for fun on and off the soccer field!, a friendly place to explore.
So come an join us for the Classic FC Spring Cup XX 2015.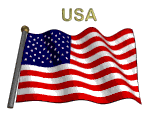 Team Check-in: Click Here
Dates: February 14-15, 2015, (U07 - U13)
February 21-22, 2015 (U14-U19)
Eligible Teams: Tournament and Club Teams playing in competitive divisions with up to 4 guest players
Dual registered players may play for only one team, declared by affidavit at registration.

Entry fee: $225.00 (U-07 & U-08); $275.00 (U-09 & U-10); $375.00 (U-11 & U-12); $425.00 (U-13 up); Check or Money Order made payable to Classic F. C.
Application will not be accepted without entry fee.
Withdrawal after acceptance forfeits entire fee.

APPLICATION DEADLINE:Extended to February 1, 2015
Notification of receipt of application will be made within 10 days of receipt.


Sponsor: Classic F. C. of the Duke City Soccer League, Albuquerque NM

Tournament Rules & Forms: Click Here

Referees: If you would like to Referee in our tournament please Contact: Paul Quan at NMSoccerRef@aol.com

Tournament Applications: Click Here
Venue: State Farm Soccer Complex, Bernalillo, NM,
Map of field numbers

ROAD MAP (Click here)